Amber Burn City comes to life through the communal effort of its inhabitants. Self-expression, active contribution, and creativity are mandatory for us to burn together.
Registration and ticket sale for Amber Burn has been closed. Ticket transfers are open until July 2. No tickets will be sold at the gate. Everyone must have a valid ticket to be able to enter Amber Burn.
Every participant must fill out the questionnaire to buy a ticket. Kids up to 16 years old can participate for free without filling out the questionnaire but must still get a ticket (for 0 EUR). IDs will be checked at the gates, and all minors must be accompanied by a parent or guardian. Anyone older than 16 must purchase a ticket at the regular price and also fill out the questionnaire for themselves.
In this vast galaxy, you have found Amber Burn, a place to call home.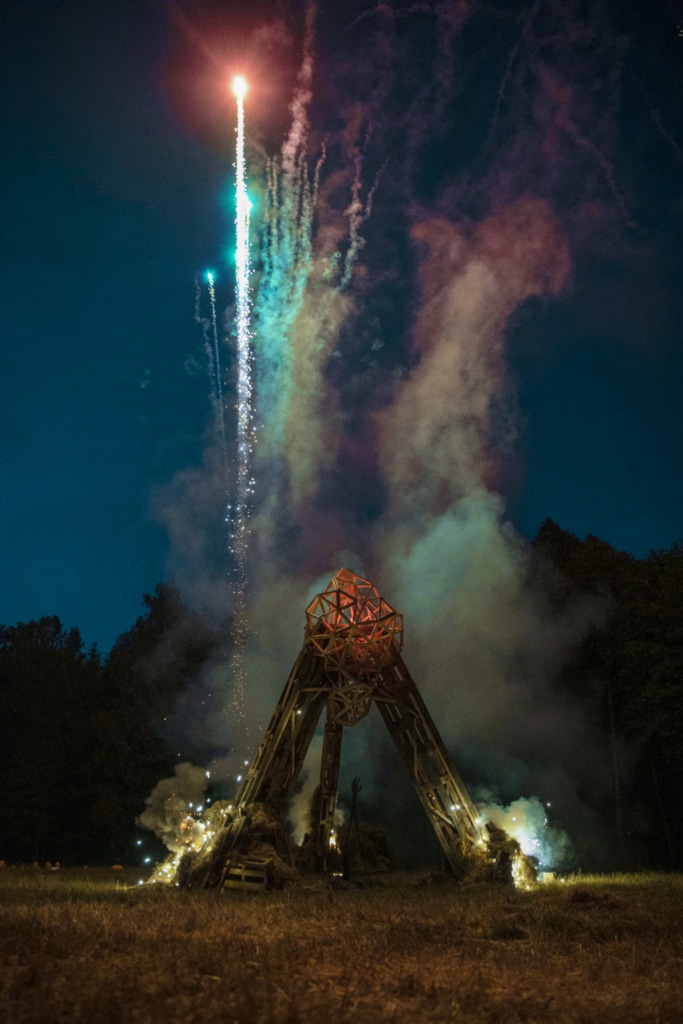 Amber Burn 2022 - burning Art Grant 'From Heart to Heart' - photo by Monika Jasevičiūtė
Your Gift to Amber Burn
Dear Amber Burn citizens, the City is calling for your awesomeness!
Are you good at something and would like to share it with others? Would you like to spread your knowledge and talents through a workshop? Gift an artwork to the beautiful Amber Burn city? Open a discussion on climate change? Cook some food and feed the citizens of AB? Drive citizens around with an art car? Organize a samba class? Anything and everything goes!
Registration for art gifts has been closed since June 21.
Early arrival & Strike
Early arrivalss: what are they? Participants with ideas and a wish to build the magical Amber Burn city together. Those who come a few days earlier! You can help with anything from building to decorating; you can choose yourself!
Strike! Stay a while longer in the afterglow of Amber Burn and help bring the place back to its original state. Leave No Trace. Help to dismantle all the stardust and enjoy one more exclusive burn together and some cozy evenings after the work is done.
Registration for Builder and Strike Pass have been closed.
Volunteers
There are no hired staff or event managers at Amber Burn. We are building the city, gifting the performance, creating art, or volunteering during the gathering. Amber Burn is inviting you to immerse yourself in the full experience of a Burn and participate by volunteering.
Doing something you love will heighten your vibrations and make it easier to connect with the universe and others.
Registration will be sent to ticket holders.
Contact details volunteers@amberburn.lt.
Theme Camps
Gather your tribe, pack your devices, put on your goggles and a spacecraft suit, paint your rocket, create your unique space, and register your theme camp! Share your unique vibe and gifts with an open-minded and like-minded crowd. Create a place for extraordinary talents, multidimensional soundscapes, and extraterrestrial memories.
Theme Camps are the heart of Amber Burn City! 
Registration has been closed since May 20.
Contact details themecamps@amberburn.lt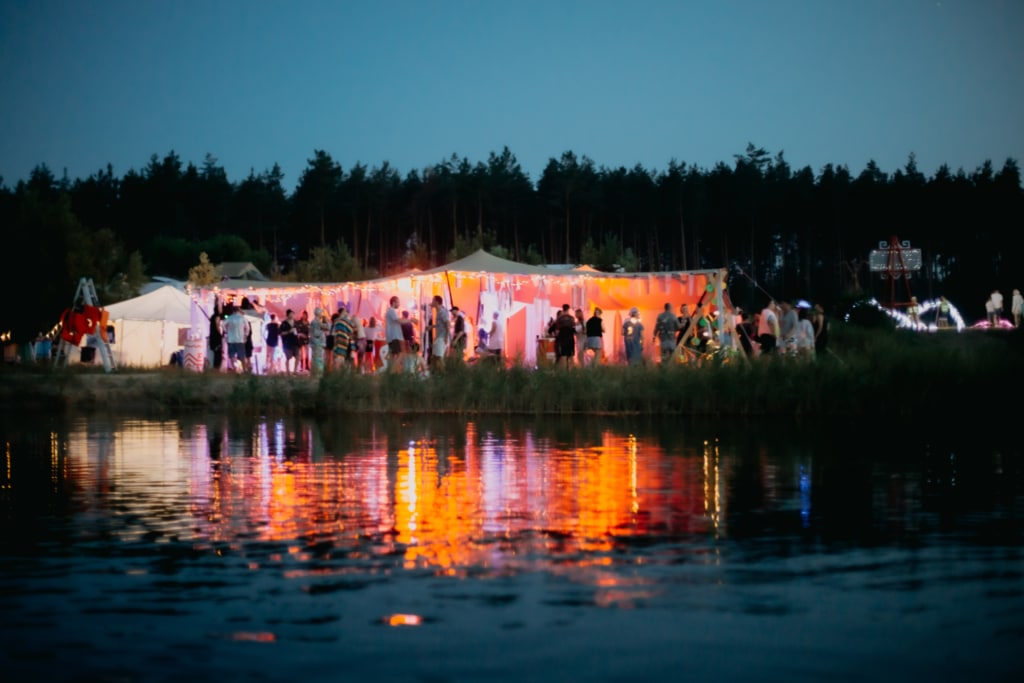 Amber Burn 2021 - Lituanica Birds Theme Camp - photo by Eva Matis
Art Grants
Have you got a mind-blowing idea for an ART project?
Do you need community financial support to make it happen? Wait no longer! Amber Burn's ART Grants are here to back you up. Share the concept by filling out the registration form, and we will get back to you.
Please note that Amber Burn can only partially fund your art project; consider other options for crowdfunding it.
Registration has been closed since April 17.
Contact details art@amberburn.lt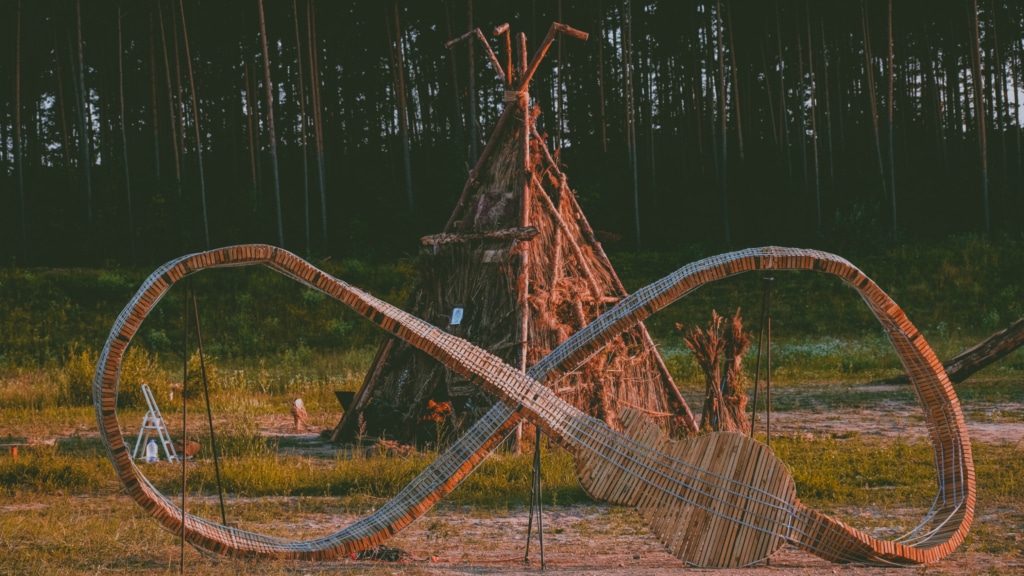 Amber Burn 2021 - ArtGrants Infinite Bass and Witchcraft Nest seen in Pievaya - photo by Mayyousee Scaled
Eye pass
Visual artists!
Have you had any visions or dreams about this year's Amber Burn?
It's your time to fill out the application for Amber Burn EYE PASS and be selected to have your camera gear in action. 
The universe is the whole cosmic system of matter and energy, and do you see the bigger picture of reality? Do you feel this instant urge to capture mystical moments?
Eye Pass Registration has been closed since June 5.
Contact details eyepass@amberburn.lt.
Amber Burn 2021 - photo by Denis Vejas